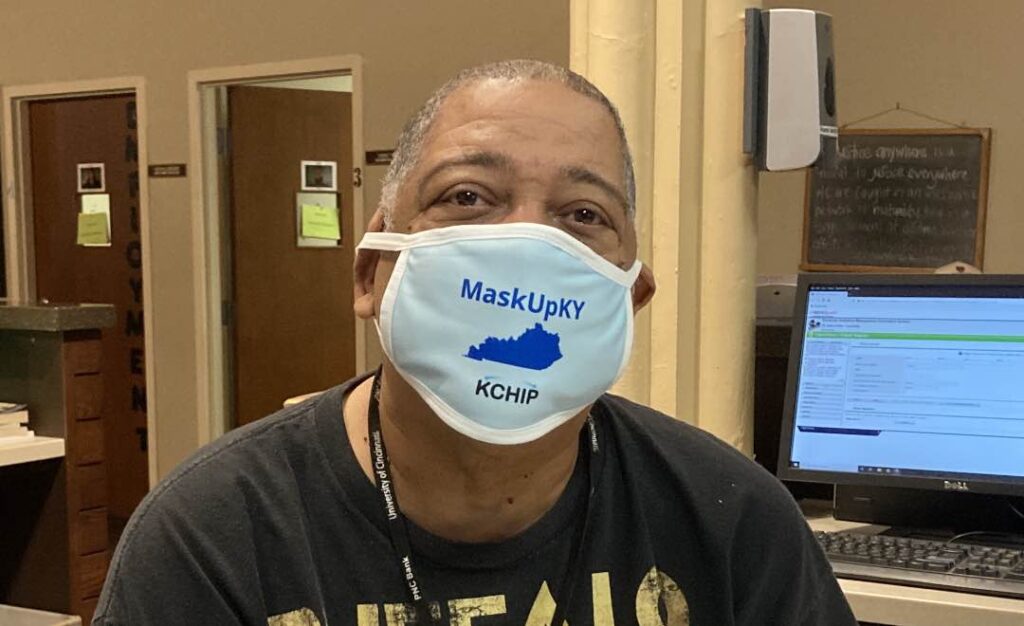 Thomas
"I'm glad to be back because I missed the people, and it feels great."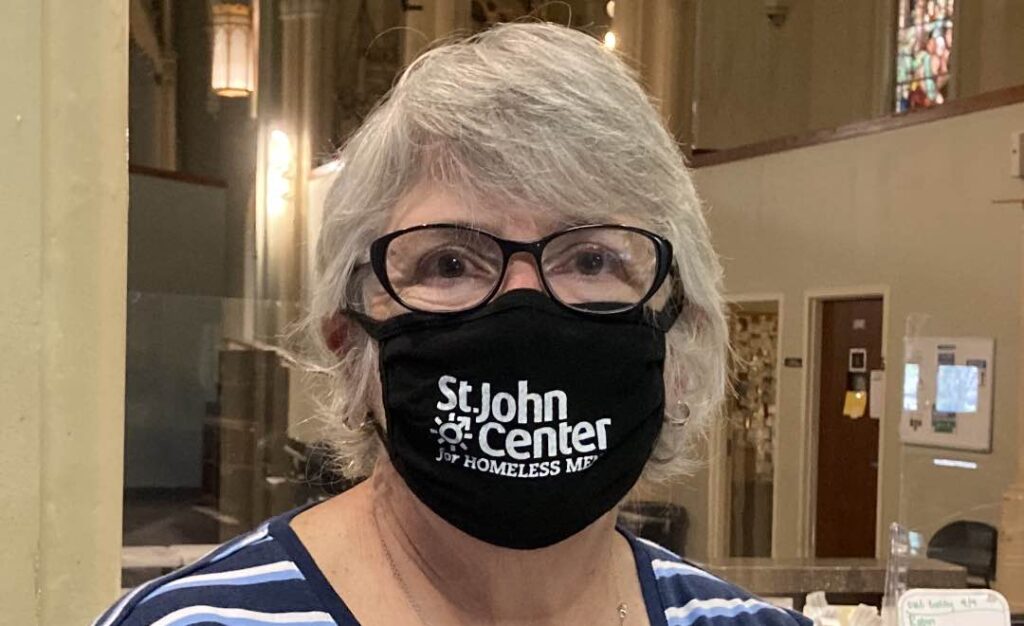 Kathie
"I think we recognized the need in the community and this is one way we could give our time and talent to a community service – it's a mission we feel is important."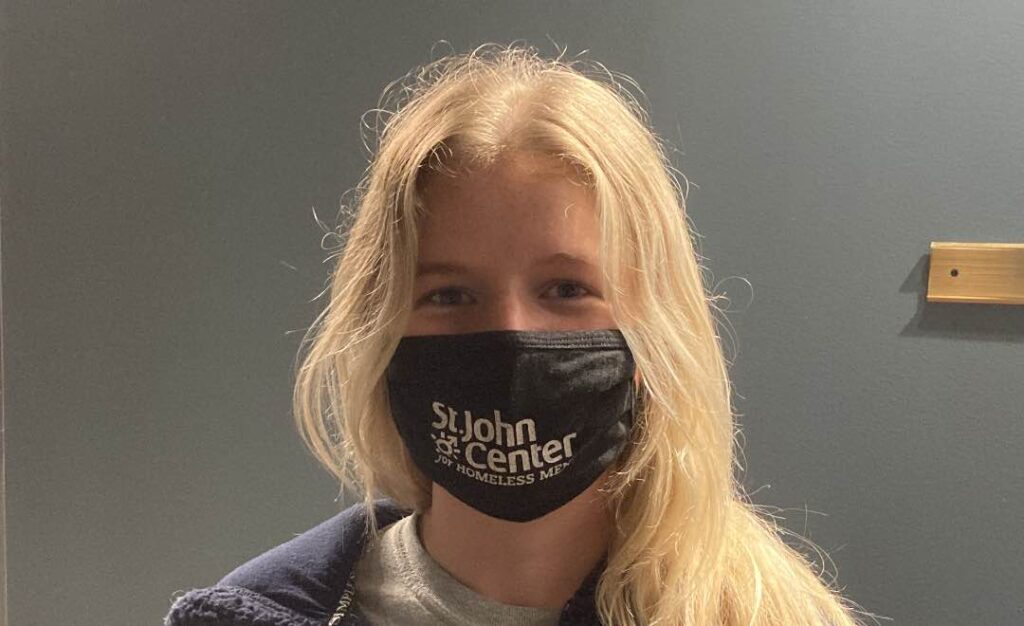 Hailey
"I took volunteering as an opportunity to be involved in the community, and especially with COVID, I think this population would be easily overlooked. I am so excited to be here!"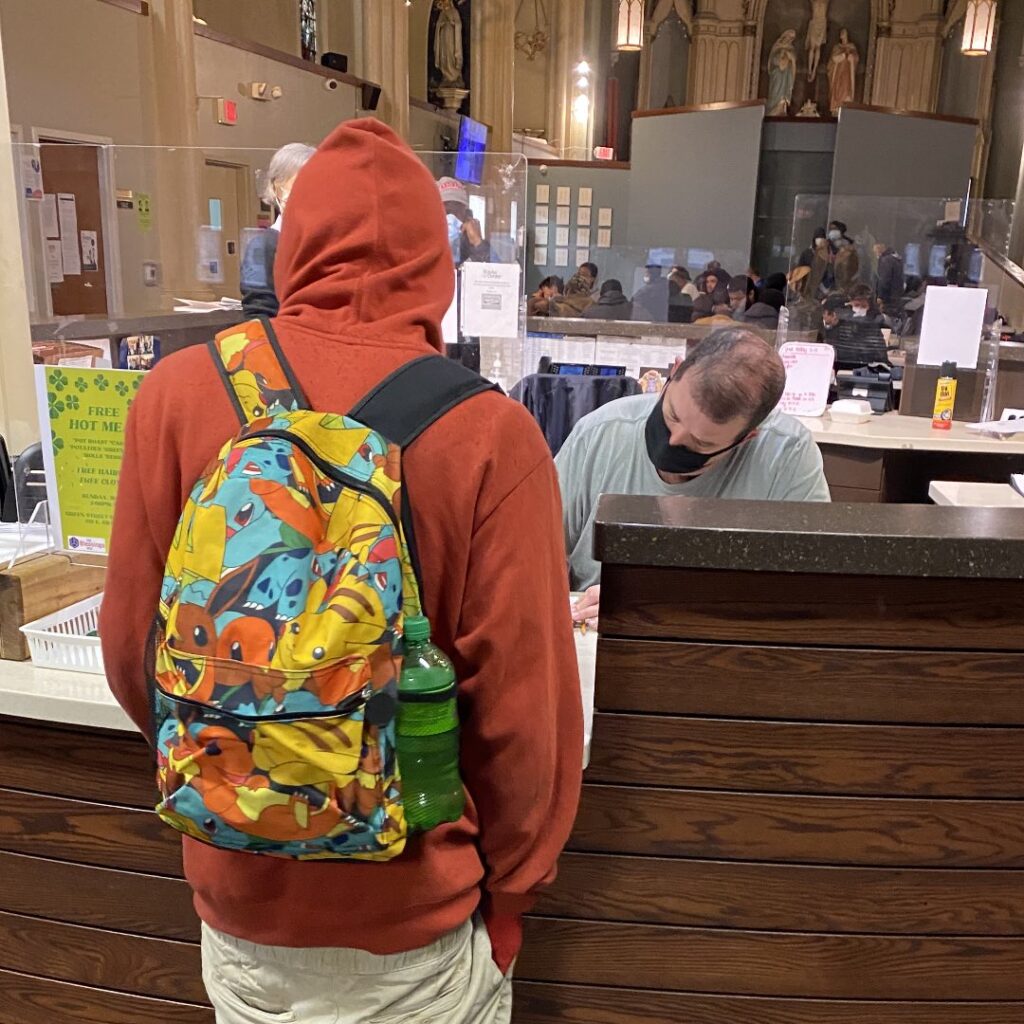 Volunteers are the Heart of St. John Center
St. John Center volunteers play a central role in how we serve people experiencing homelessness. Every day, volunteers welcome our guests, retrieve their mail, answer phones and provide towels and hygiene items. St. John Center volunteers are often the first people our guests meet.
The Day Shelter and Social Services Center is open 7 days a week, from 8:00 am to 4:00 pm (2:00 pm Wednesdays) and volunteers typically serve in 2 hour shifts, which makes volunteering at St. John Center very accessible and flexible. People who are interested in volunteering attend our Volunteer Orientation. For more information, contact Shannon Frey, Volunteer Coordinator, at sfrey@stjohncenter.org, call 502-901-5851, or use the contact form below.
As St. John Center resumes volunteer service, volunteers must be vaccinated for COVID and should be able to volunteer 2 weeks after their second dose or 2 weeks after a single-dose vaccine.
---
Contact Volunteer Coordinator
Keep in Touch With St. John Center
Get updates and more about St. John Center, including our News Off the Streets newsletter.