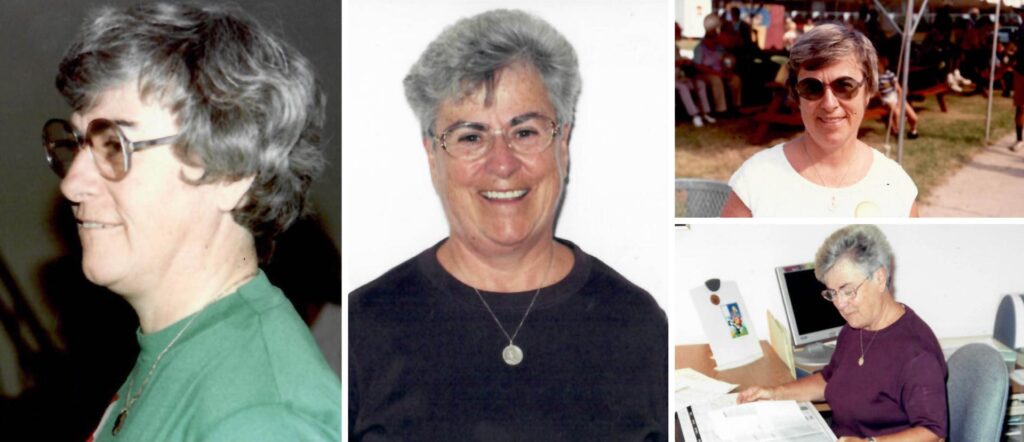 April 14, 1986. Thirty-five years ago, St. John Center opened our big front doors for the first time. Sister Mary Kathleen Sheehan, SCN, was there to greet our guests. She set the tone for compassion, integrity, professionalism, and order from the very first day. Sister Pat Worley, SCN, joined her a few months later and reinforced those same values.
Sister Kathleen had been a housing inspector for the city of Louisville, having been asked to take that position by Mayor Harvey Sloane. He learned of Sister's commitment when she took part in a protest against unsafe housing, and was arrested. The Mayor later said that he would rather have Sister Kathleen working for him than against him, so he hired her!
The Task Force on Homelessness, co-chaired by Larry Otto of Christ Church Cathedral and Father Joe Vest of the Cathedral of the Assumption, determined in 1984 that the first thing the city should do was establish a day center for people who were unhoused and on the streets. Mayor Sloane again turned to Sister Kathleen and asked her to establish such a Center. While she must have felt almost overwhelmed at times at the thought of beginning such a place from nothing, Sister Kathleen has often marveled at how much support we had in Louisville; from the government, from many faith communities who sent volunteers and contributions, from communities of religious women, and from people who learned of Sister Kathleen's work from news reports and word of mouth. She said that the Center could not be run without all the volunteers, and this past year of pandemic has taught us just how important our volunteers have been over the years. What a joy to have them returning!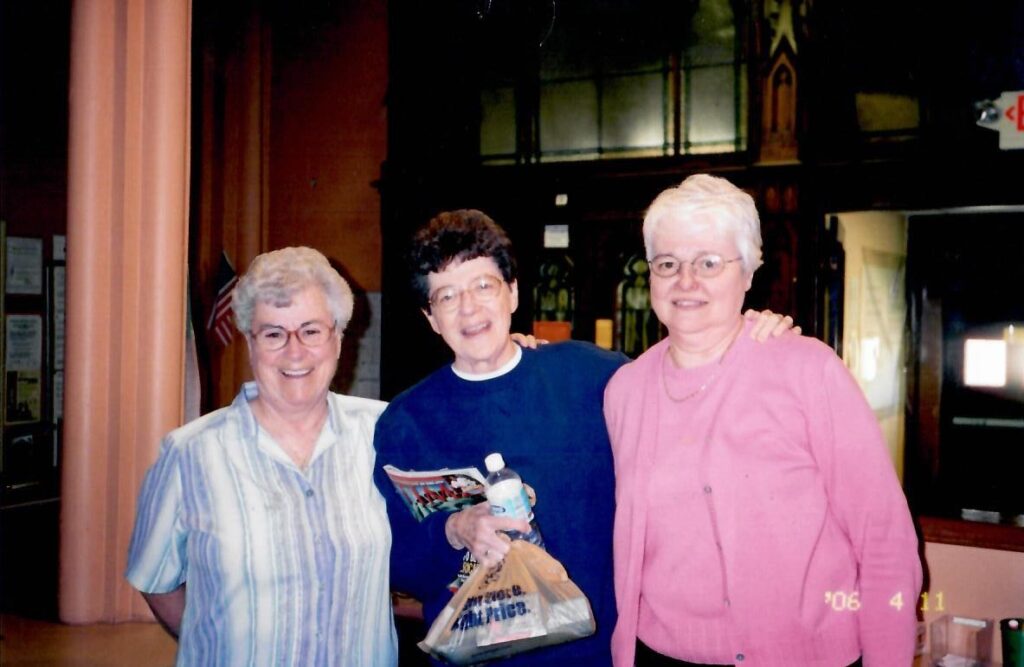 There have been many stories about the leadership of Sister Kathleen, and I will tell one short one. In the late 1990s, we were scheduled to host Tipper Gore, who was then the Second Lady. The Secret Service visited the Center in preparation for her official visit, and they took information from our staff to run background checks. Sister Kathleen greeted them, and, in her sweetest Sister voice, told them, "I have to confess that I have been arrested." She knew that when they ran her background check, her civil disobedience arrest during the housing protest would be on her record. Apparently that was acceptable with the Secret Service, and we did welcome Tipper Gore for a very nice visit.
Sister Kathleen is now 89 years old, is a resident of Nazareth Home in the Highlands, and is content in her retirement, although still a little feisty. Those of you who know her would instantly recognize her and her spirit, which is unchanged. She and Sister Pat, who lives at the SCN Motherhouse, have both returned for visits at the Center since the last renovation, and both marvel at all that the Center has become.
A real gratitude they both have is the life-changing work that St. John Center does to support our guests as they live in their own places. The initial plan of opening a welcoming place for our guests to just "be" is still a part of the mission. Thirty-five years later, there has been a wonderful evolution in that mission. Many of our guests, who used to walk the streets of Louisville with their bags, now walk down those streets with their own apartment keys in their pockets. Going Home.
While no one can "celebrate" that St. John Center has been needed for thirty-five years, we can commemorate that thirty-five years, with the joy of knowing that we have been community for lots and lots of people, and that we have helped make the world a better place.
---
Charlotte Hazas began working with Sister Kathleen and Sister Pat at St. John Center in 1987 and retired as Associate Director some 20 years later.
The Sister Kathleen Sheehan Legacy Society is comprised of people who have made planned gifts to St. John Center in honor of Sister Kathleen. To learn more, visit this page.